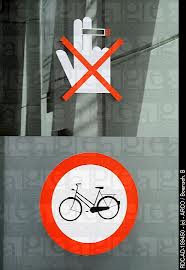 Tuesday 26 March 2013
The appeal court in The Hague ruled on Tuesday that smoking must be banned in all cafes, with no exception for small cafes run by the owner.
The smoking ban was introduced in 2008 and included all cafes, but in 2011 an exception was introduced for cafes with under 70 square metres of space and no personnel.
Clean Air Nederland has been campaigning against the exception ever since and is delighted with the ruling.
However, CAN chairman Patrick Zonderop told news site nu.nl he now wants to see proper enforcement of the ban. He also said cafes which flout the law should be closed temporarily, rather than being fined.
Inspectors
Last month a narrow majority of MPs voted in favour of taking the ban on smoking across the entire hospitality industry again. Junior health minister Martin van Rijn is currently looking into the implications of the vote.
He is also looking at how to monitor cafes to ensure they comply. Figures from the food safety body last week showed just 5% of bars and cafes are visited by anti-smoking ...
... inspectors.
Around half of bars are thought to flout the ban.
- See more at: http://www.dutchnews.nl/news/archives/2013/03/small_cafes_must_be_smoke_free.php#sthash.JVPzcy33.dpuf