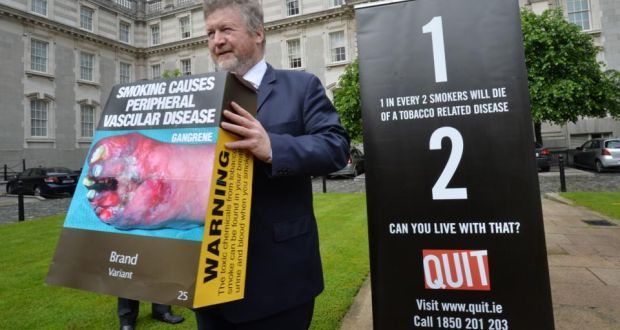 Ireland will become the fourth country in the world to introduce plain packaging for tobacco products, the Government has announced.
The measure, which is designed to make tobacco packs less attractive to consumers, takes effect on September 30th, though any products already manufactured by that date may be sold for another year. Minister of State for Health Promotion Marcella Corcoran Kennedy signed the commencement order on Tuesday giving effect to the standardised packaging provisions of the Public Health (Standardised Packaging of Tobacco) Act 2015.
The new legislation, which was strongly resisted by the tobacco industry, also makes health warnings more prominent and aims to prevent packaging from misleading consumers about the harmful effects of tobacco. From September, all ...