08/10/2015
Smoke Free Partnership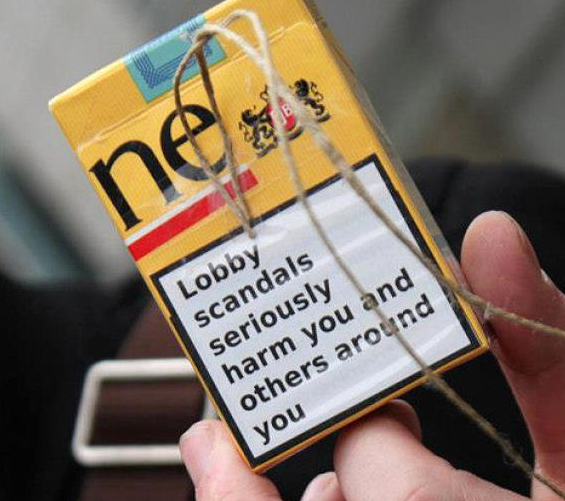 Brussels, 5 October 2015 – Today the EU Ombudsman issued a decision secrecy about its tobacco industry meetings breaches its obligations under the Framework Convention on Tobacco Control (FCTC).
The Smoke Free Partnership welcomes the decision and calls for a drastic change in the Commission's approach to the tobacco industry. Smoke Free Partnership Director Florence Berteletti said: "The Commission's response to all public scrutiny of its dealings with the tobacco industry repeatedly took the view that Article 5.3 FCTC only created obligations for the Health Directorate-General and was inconsequential to its other departments and officials. But then internal tobacco industry documents emerged during the review of the Tobacco Products Directive. They showed that one of the industry's tactics at both EU and national level was to undermine the Directive through contacts with other departments than Health, particularly the Legal Service, using targeted arguments to their field.
Today, the Ombudsman joined the public health and transparency community ...
... in saying: no more. No more hiding. No more passive waiting to be asked, before reluctantly disclosing. No more denying that tobacco control is a whole-of-government obligation. No more pretending that the tobacco industry is just like any other industry. As required by the FCTC, action is needed to protect the credibility of its policy, especially now that files are on the table with a less obvious, though crucial, impact on public health: trade, tobacco taxation, illicit trade... "
As a party to the FCTC, the European Union and its institutions have taken on legal obligations. One such obligation under FCTC Article 5.3 states that "In setting and implementing their public health policies with respect to tobacco control, Parties shall act to protect these policies from commercial and other vested interests of the tobacco industry in accordance with national law".
The Ombudsman found that the Commission's current transparency framework is insufficient to comply with this obligation and asked the Commission to actively implement a proactive disclosure requirement in relation to all meetings held by its officials with the tobacco industry by end of this year.
The Smoke Free Partnership has long advocated for the exhaustive implementation of Article 5.3
FCTC2 and warned that undue influence of the tobacco industry threatens the credibility and accountability of the EU policy making process across the board approach in the disclosure of all tobacco industry meetings held by Commission officials of all levels in all its departments and agencies.
http://www.ombudsman.europa.eu/cases/draftrecommendation.faces/en/61021/html.bookmark